The Playhouse at White Lake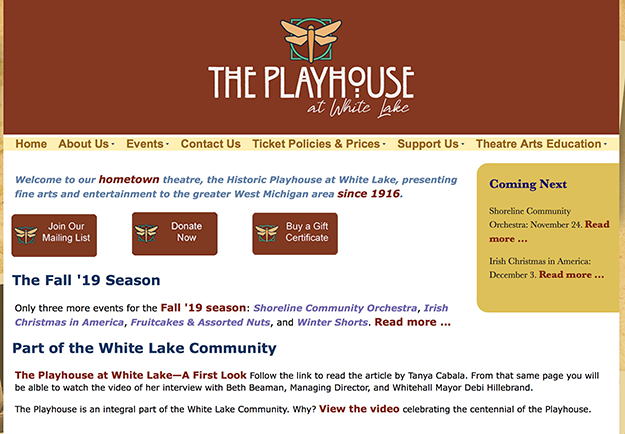 Rafaill & Associates has been the webmaster for the Howmet Playhouse since 2007. To help celebrate the centennial anniversary of the playhouse, we did a complete overhaul of the website in 2016. Now three years post-centennial, we did a smaller revision to celebrate the re-opening of the Playhouse after a $4M renovation and expansion, and to introduce the new name of the playhouse, The Playhouse at White Lake.
You may also click on the image above to visit the site. Of course, the content in the right sidebar and in the text area to the left changes regularly.