The Howmet Playhouse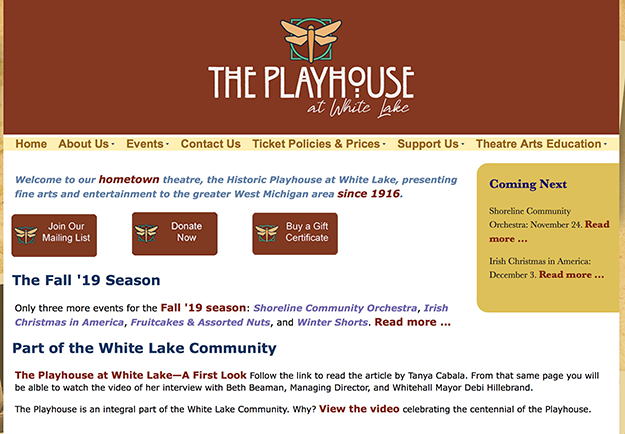 Rafaill & Associates has been the webmaster for the Howmet Playhouse since 2007. To help celebrate the centennial anniversary of the playhouse, we did a complete overhaul of the website. Happy Centennial to the Grand Old Lady of Whitehall, Michigan, the Howmet Playhouse.
Click on the image above to visit the site. The screen capture shows the page as it appeared during the centennial celebration in the fall of 2016. Of course, the content in the right sidebar and in the text area to the left changes regularly.