Mike's Family Pharmacy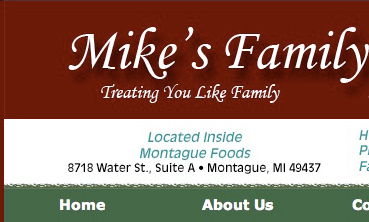 The left portion of the website banner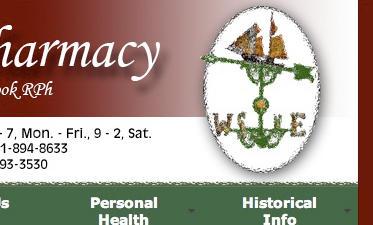 The right portion, showing the weather vane
Click on either image above to visit the site.
Mike Cook asked us to develop a new website to celebrate the opening of his new pharmacy in Montague, Michigan.
One element of the website design is a banner graphic that includes a stylized version of the World's Largest Weather Vane, a Montague landmark. Mike can view this landmark from his store window so he wanted to make the weather vane part of his brand. In addition, we also developed a secure form for individuals to submit their patient profile information to the pharmacy via the website.